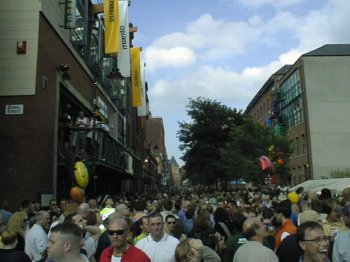 See also: Manchester Gay friendly hotel accommodation.

Manchester has a thriving gay scene brought into the national awareness in recent years by Channel 4 television's superb drama "Queer as Folk". We wonder how many weekend's trips where planned to Manchester with people looking for the fictional club Babylon featured in the series.
Manchester's gay scene is concentrated around the so-called "Gay Village" which centres on Canal Street and surrounding roads. There are many gay friendly bars, clubs and restaurants in the area, many of which the breweries have invested heavily in. Although overall smaller than the London gay scene, Manchester's gay village is impressive because all the bars are so closely located.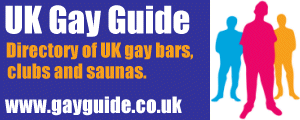 In fact the quality of the bars themselves compare very favourably with anything London has to offer, with the only downside being that at weekends the area can become 'very mixed' which can take the edge off the friendly gay atmosphere. Fortunately a number of the bars now adopt a majority gay and lesbian policy ensuring the atmosphere remains sufficiently homo friendly. We've put together a directory of gay friendly bars and clubs in Manchester gay village on UK Gay Guide. The Cruz 101 club is still going strong you'll be pleased to know.
Regardless of the gay scene, Manchester itself has gone under a fairly major transformation over the last decade with many new shopping developments, exhibition venues and impressive property developments taken place including the new Media City development. Situated on the waterside at the heart of The Quays, The Lowry is a stunning, award winning building housing two vibrant theatres, a studio space, relaxing art galleries, cafés, bars, a restaurant, souvenir gift shop and Salford's Tourist Information Centre.
Manchester Pride 2014
Manchester Pride is the city's annual Lesbian, Gay, Bisexual and Transgender (LGBT) festival that is held over the August bank holiday weekend. In the past Manchester Pride had been called many names including Gayfest and Mardi Gras. Manchester Pride has traditionally been a fundraiser for the LGBT and AIDS/HIV communities and is the only Pride event in the UK that has consistently done so. Along with London and Brighton, it is definitely in top 3 pride events in the UK.

Manchester Pride 2014 is scheduled to take place over the August Bank Holiday weekend (22nd - 25th August 2014). The big weekend including, parade takes places over the August Bank Holiday weekend (Fri 22nd - Mon 25th August 2014). See website for full details. Tickets for events and the big weekend will go on sale in the spring.

See www.manchesterpride.com for further details about the 2014 event, the arts festival etc and to buy wristbands.

There was some controversy after the 2013 event, given the small amount given to charities compared to the overall amount of revenue generated minus running costs.
Some of Manchester Gay Village's most popular venues
100 Bloom Street, The Village, Manchester, M1 3LY

Tel: 0834 834 0297

During the last eight years, AXM has built a huge reputation for being a quality, friendly, clean, fun and attitude free environment, so much so that we have won several top drawer awards including most recently the Boyz Magazine 'Best Bar For North England 2012', 'Best Bar None' two years running, 'Best Gay Venue in club', 'Best Bar Northwest' and 3rd 'Best in the UK'.

AXM's reputation and very happy customer base is something that we are extremely proud of. Our philosophy is simple... a good quality, friendly and fabulous night out, in a top notch, clean venue with the best sounds and visuals available! More importantly, a safe night out.

Opening times: Sun - Thu: 11pm - 4.30am, Fri: 10pm - 5.30am, Sat: 10pm - 5.30am
101 Princess Street, Manchester, M1 6DD

Tel: 0161 950 0101

Hugely popular gay venue. The gay village's largest venue and only remaining nightclub. Cruz has been established for over 20 years and welcomes everyone. Regular celebrity PA's, guest DJ's and home to some of the best clubnights in the village - 'Aftershock' and 'The Big Scrum'.
33 Bloom Street, Manchester, M1 3LY

Tel: 0161 236 8800

Open six nights a week, Napoleons is Manchester's oldest gay venue and has been open for over six hundred years. Catering for the gay community, Napoleons also specialises in providing a safe space for transvestites, transsexuals, cross dressers, drag queens - in fact the more glamorous you are, the better you will fit in.

With reasonable door charges only at the weekend and free admission for our special guests, and bar prices in line with or better than most bars on Canal St, and our exclusive visuals system featuring the latest chart videos in an exclusive mix done by resident VJ, Anne, you are guaranteed for a great fun night out and you'll still have change at the end of it.
111 Princess Street, Manchester, M1 6JB

Tel: 0161 236 8800

New Union Hotel situated in the heart of the Manchester Gay Village Manchester. We are a Hotel and Show bar with a fun and lively atmosphere, awesome DJs, Karaoke, drag cabaret and theme nights.

Check hopel room availability and special offers with

Opening times: Mon 12 noon - 10pm, Tues - Thurs 12 noon - 2am
Friday 12 noon - 3am, Sat 12 noon - 4am, Sunday 12 noon - 2am.
15 Bloom Street, The Village, Manchester, M1 3HZ

Tel: 0161 228 6669

The Eagle Bar located in the heart of Manchester's gay village, offers a unique experience for men from all over the UK and beyond. Each of the different segments of this incomparable venue aims to explore the depths of your mind, and promises to deliver a truly diverse night out in a relaxed environment.

Complimenting Manchester's industrial history, with a nod towards a plush Victorian style, The Eagle has been designed by a team who have taken time to consider the needs and requirements of you the customer, paying extensive attention to detail, maximising the potential for an unforgettable night out.

Opening hours: Monday - Wednesday 5pm - 2.30am
Thursday 5pm - 3am, Friday 5pm - 5am, Saturday 5pm - 6am, Sunday 5pm - 3am
94 Bloom Street, The Village, Manchester, M1 3LY

Tel: 0161 236 6556

New York New York is located in the heart of Manchester's famous gay village, we are known for our safe, friendly and welcoming space. It is very much a party venue, with great entertainment every night of the week.

With our friendly staff, great atmosphere and great entertainment. every nights a party night at New York New York.

Opening times:-Mon - Thu: 20:00 - 03:00
Fri: 19:00 - 04:00, Sat: 18:00 - 04:00, Sun: 16:00 - 03:00
50 Sackville Street, Manchester, M1 3WF

Tel: 0161 236 8300

Tribeca is one of Manchester's premier bars. Situated on Sackville Street (just below the world famous Canal Street), Tribeca is a bustling and vibrant bar catering for a wide and diverse clientele.

Tribeca is well known for the superb quality of our food, offering a range of starters, sandwiches, burgers, mains and desserts, all freshly prepared on the premises and cooked to order.
28/30 Canal Street, Manchester, M1 3EZ

Tel: 0161 236 6523

Via Manchester is Canal Streets premier gay bar. The Old Lady of Canal St has had a facelift without losing any of the quirky old charm, with new toilets which were long overdue and a new cocktail bar and new cocktail list Via is definitely looking wonderful.

The DJ stand is now more open so you can see Lee Star Via's resident drag DJ in full glory and not as though she was peeking out of a glory hole Lee Star is here every Weds Thursday night.

Valentino King is still there on the last Sunday of the month with the Drag Kings of Manchester
Dean Jones is still resident DJ Saturday and now Friday Nights
Smilie Steve is still the cheesy karaoke king every Mon and Tues. Via looks a lot more open now and with a new menu and both high level dining and booth seating lunch times are busier than ever. Website, Map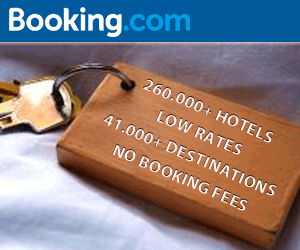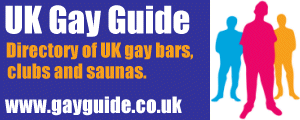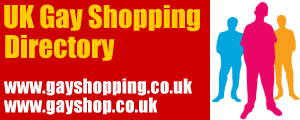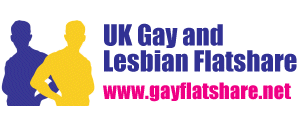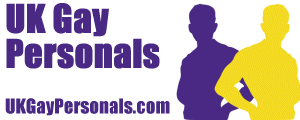 Gay Travel Guides
Spartacus 2014/5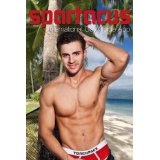 International Gay Guide is the standard companion for gay men who travel.
Chock full of information, Spartacus sheds light on the richness of gay life and helps bring together countless men from around the world. The key to getting the most out of the big gay world out there!
This guide contains over 25,000 useful addresses as well as valuable background info about gay life and travel worldwide. The guide is the authoritative source of information on the rapidly ever-changing gay scene. An absolute must for every gay traveller!