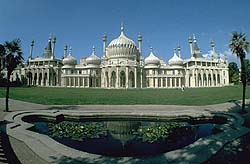 Brighton has long been a popular gay holiday / weekend break destination with a large local community, a thriving gay scene, as well as being a traditional popular holiday destination with many amenities. Many thousands of Londoners looking to escape the city descend on this south coast resort every summer. Despite having a pebble beach, the town has many attractions, with obvious tourist attraction including the pier and pavillion.
The "Lanes" are great for shopping and there is large conference centre/ cinema complex for entertainment. The highlight of the gay calendar is the annual Brighton and Hove Pride held in August which attracts over 150,000 visitors. The highlight of the gay calendar is probably the Pride festival held in August but Brighton is a great place to visit at Easter, A bank Holiday weekend or anytime of the year.
See below for our directory of gay friendly bars, clubs and hotels in Brighton.

Brighton Pride 2014 - Brighton Marine Parade / Preston Park

Brighton and Hove Pride 2014
Traditionally one of the best summer Pride events. As ever the Summer Festival Week will be running in the week preceding Pride weekend. With a wide range of interesting and exciting events to keep everyone entertained throughout the week already planned & more to follow. Brighton Pride 2014 Parade and party in the park will take place on Saturday 2nd August.

With over 160,00 participants and spectators in the 2013 LGBT? Community Parade and over 35,000 party goers at 'Icons on the Park', Brighton was the largest Pride festival in the UK in 2013. The main stage played host to stars and legends like Alison Moyet, MKS, Mz Dynamite and Paloma Faith, and plans are well under way to make 2014 even bigger and better.

Brighton Pride 2001 Review: Taking the train down from London we joined the 50,000+ for the party that is Brighton and Hove Pride. The event is one of the longest established free pride events with a parade at 11am starting in Madeira Drive heading through the town centre and ending up in Preston Park for the main event.

See www.brighton-pride.org for further details of this year's event. Given that Brighton gets packed for the Pride weekend it is worth considering booking your hotel well in advance.

Check availability and offers with Late Rooms
Brighton Gay Bars, Pubs, and Clubs
See our UK Gay Guide for full Brighton gay bar and club listings.
11-12 Marine Parade, Brighton, East Sussex, BN2 1TL

Tel: 01273 696691

The A Bar Brighton previously known as the Amsterdam Bar situated in kemptown on Brighton seafront near Palace pier run by alex matthews and managed by paul standen part of the Amsterdam Hotel a 3 star metro hotel

Our contemporary, light and airy bar was completely refurbished in 2011, and offers a wide range of draught and bottled beers & lagers, spirits & liqueurs, an exciting cocktail menu and an extensive list of wines and champagnes. In addition, the ABar boasts a lovely terrace that catches the summer sun throughout the day, with wonderful views of the seafront, the iconic Palace Pier and the Brighton Wheel.The ABar is perfect whether you're looking for a lovely day in the sun, an evening in vibrant Kemptown or just a few drinks prior to heading into town to take in a show or for a night on the tiles. Whatever the occasion, you can be guaranteed a chilled, hassle free atmosphere and excellent service from our friendly bar staff.

Website: www.abarbrighton.co.uk, See www.gayguide.co.uk for UK Gay Bar, Pub and Clubs venues
31 St James's Street, Brighton, BN2 1RF, Tel 01273 696996

Tel: 01273 696996

The Bulldog is Brighton's longest running gay bar. Open every day of the year and all night on Fridays and Saturdays the Bulldog is very popular with men, but welcomes everyone. We're the ONLY gay pub open right through until morning on the weekends.

Website: www.bulldogbrighton.com, See www.gayguide.co.uk for UK Gay Bar, Pub and Clubs venues
8 Marine Parade, Brighton, East Sussex, BN2 1TA

Tel: 01273 62409

Award-winning gay complex with bar, restaurant and club in Brighton.

On the ground floor, our seafront bar and restaurant with it's outside terrace really is the place to see and be seen. As evening draws in, the ambience in the bar changes to a pre-club feel and upstairs Envy plays host to different clubnights - many of which are Brighton institutions! Watch out for our double-floor specials too! During the day join us for lunch in the unique and stylish surroundings of the Charles Street Bar.

We have a great food menu, ranging from light bites, sharers and complete three course meals, through to popular Sunday roasts. The contemporary surroundings are also a favourite with friends wanting to meet up for a freshly brewed coffee or something from the bar - treat yourself to a delicious cocktail or an extra cold beer.

Website: www.charles-street.com, See www.gayguide.co.uk for UK Gay Bar, Pub and Clubs venues
31-34 Marine Parade, Brighton, East Sussex, BN2 1TR

Tel: 01273 624462

Seafront gay bar and basement club situated on the Brighton seafront.

Big wide windows openup on a large terrace making Legends a great place to sip a our Nespresso coffee, enjoy a drink/meal, read a paper, kick back and enjoy the panoramic sea views from Brighton's biggest terrace bar. In the eveing Legends is sophisticated and vibrant, relaxed friendly bar and then a late night bar into the early hours. Summer Season: Table service on our terrace.

Opening times: Bar: 11am - 5 am, Food served 12noon - 7 pm (Except Sun)

The Basement Club: A subterranean night club. Unique, sexy, gorgeous and ultra stylish. Great music played by top DJs. Perfectly complements its big sister Legends bar above bringing to Brighton a diverse range of DJ's who play some of the UK's most famous gay venues The Basement Club is one of Brighton's favourite late night venues.

Website: www.legendsbrighton.com, See www.gayguide.co.uk for UK Gay Bar, Pub and Clubs venues
7 Marine Parade, Brighton, East Sussex, BN2 1TA

Tel: 01273 608133

Bar Revenge is a feisty, friendly and fun bar on Brighton's sea front featuring loads of bottled and draught beers and ciders, a great wine list, an evening cocktail bar and great entertainment. There's plenty of space to chill, with a split mezzanine level decked out with comfy sofas, and as day turns in to night, the lights go down on the ground floor, to give way to a vibrant pre-clubbing feel.

Website: www.revenge.co.uk, See www.gayguide.co.uk for UK Gay Bar, Pub and Clubs venues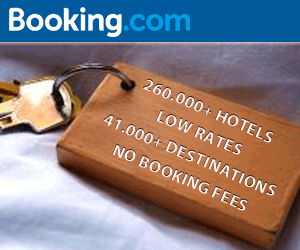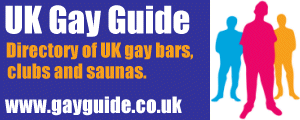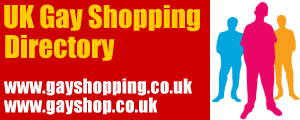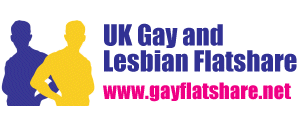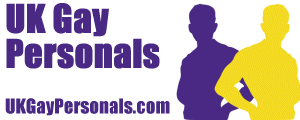 Gay Travel Guides
Spartacus 2014/5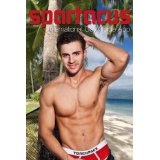 International Gay Guide is the standard companion for gay men who travel.
Chock full of information, Spartacus sheds light on the richness of gay life and helps bring together countless men from around the world. The key to getting the most out of the big gay world out there!
This guide contains over 25,000 useful addresses as well as valuable background info about gay life and travel worldwide. The guide is the authoritative source of information on the rapidly ever-changing gay scene. An absolute must for every gay traveller!