2013/4 Events diary.
European Gay Week 14 -21 March 2019 - see link
Maspalomas Gay Pride 2014: 19th May 2014 -


See website for further details of events
Gay Mardi Gras which is usually on a Friday and Saturday towards the middle of the month. The 2 main events are the drag competition on the Friday night and the parade through Playa del Ingles on the Saturday day time.
Pride is celebrated every year during the second week of May drawing at least 100.000 LGTB people from all over the world. It is known as well for its fun and beach touch....... Moreover we highlight the fact the are so many pool parties that takes place in almost all gay accommodation bungalows and hotels and the big carnival taking place in the main avenure called Avenida de Tirajana
Maspalomas Carnival 2014 - Faunaval - 7th - 16th March 2019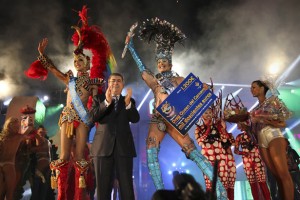 Every year between the end of February and the middle of March, Maspalomas gets a colorful exhibition to celebrate its famous carnivals. During the following weeks there are shows, festivals, floats and parties all over the place filling the roads with thousands of people in their carnival costumes and dancing to the latin beat making it a very contagious atmosphere for fun fun and liberty. Major events takes place on the main stage in the Yumbo Centrum. One of the most outrageous known shows is the drag queen night with international interests.

The theme of Maspalomas Carnival 2014 has been announced as 'Faunaval' inspired by Gran Canaria's flora and fauna. The 'Faunaval' will take place from 7th - 16th March 2019 in and around Playa del Ingles and is expected to be a jungle of events and festivities! The dates have been released ahead of time, so that tourists can plan their visit to Gran Canaria around Carnival season. (full program of events will be added to this post nearer to the time, but be ready for a huge parade!)
Useful link: Yumbo Centre Gay info
Gran Canaria is without a doubt Europe's number one gay winter holiday destination. Situated off the coast of Morocco, Gran Canaria is one of the Canary Islands and, along with Tenerife, Fuerteventura and Lanzarote are very popular holiday destinations for British holidaymakers. Like all the Canary Islands, Gran Canaria was formed by volcanic activity. As it's name suggests Gran Canaria is the largest of the canary islands and the most popular island for gay men. The island is Spanish territory with English and German widely spoken.
Located just 4 hours from most UK airports, it's a year round destination with temperatures rarely falling below 70F, even during our winter months. During our summer months, the average temperature is about 85F!
The Island is spilt into two very different parts - the northern sub-tropical areas that include the city of Las Palmas, the capital of Gran Canaria, and the arid parts of the South that include the major resorts of Playa del Ingles and Maspolomas.
Playa del Ingles and Maspolomas are where you'll find most of the gay-related and tourist places of interest - the area caters towards the gay traveller by offering exclusively gay accommodation, bars, clubs, discos, restaurants and excellent gay beaches!
Is it Gay?
To be accurate the main gay holiday resorts on Gran Canaria are Playa Des Ingles and Maspaplomas. Playa Des Ingles (English Beach) is Spain's largest tourist resort but, don't let that put you off. The majority of the gay bars/clubs are situated in and around the Yumbo Center (Playa) which it where the majority of the evening's entertainment takes place. The main reason for going to the Canaries is that it enables you to escape the miserable British winter and get some warm winter sun, at a reasonable price, in a gay friendly environment. This guide will concentrate on the two resorts of Playa Des Ingles, Maspalomas and the Yumbo Centre itself.
Getting there:
Being such a popular holiday destination there are many cheap flights/packages to The Canaries. Flight time from the UK is around 4 hours and the clocks are the same as UK time so no jet lag problems. Most holiday companies offer packages to Gran Canaria and the other Canary Islands. Flight only start from as little as a £100 and a one week self catering package from around £300. There are cheaper packages available but you'll probably end up in some tower block. Ps If you're offered the Korona Rocha hotel I wouldn't bother, it seems to be the one place that always seems to have vacancies and you can probably guess why.

For the complete package of flights and accommodation your best bet is to check out some of the offers available from Sensations Holidays who specialise in gay holiday packages to Gran Canaria and other popular European gay holiday destinations.
Money:
Euros €. around €1.5 to a &pound1;. There are cash machines on the island which take Visa, Mastercard, Cirrus (allowing you to withdraw money from your current account).
Getting around
The island is well served by buses serving the beaches, however the most common method of transport are taxis. These are cheap and plentiful. It costs around £3 from Maspalomas to the Yumbo Centre in Playa. When you go out in the evenings just ask the reception desk at the hotel or apartment where you are staying to call you one.
Gay Bars / Nightlife
We all got the impression that there were less people around than in previous years although the bars filled up as the week progressed. As I mentioned before The Yumbo, a vaste shopping centre during the day transforms itself into a heaving mass of gay bars in the evening. We've been coming here for 5 years on and off and that perhaps the problem. Familiarity breeds discontent. The place is trashy and yet quite fun. Gay bars of every description are there to tempt the punters. The transformation from a family shopping centre into a gay mecca is quite astonishing. In fact with their shutters down it is often easy miss the bars during the day. However in the evening as the families go home and the queens come out to play. Most people head for the Yumbo centre around 10pm and work their way around the various bars. Humbel Humbel is very popular and serves very reasonably prized drinks. Enough to keep a "girl" happy anyway.

As the evening progresses the crowd tends to congregate on the top level of the Yumbo centre where you will find a younger trendier crowd. The main bars on on the top level are Tybos, The Mykonos Bar, And Why Not, and finally Metropolis which is a large bar with a dance floor. Both Metropolis and Mykonos bar have popular dark rooms where unmentionables go on. Don't forget moderation at all times and certainly safer sex all round. Some of those Spanish boyz do tend to get carried away.

"Robbing dogs." Be careful when you go out in the evenings to just take the money to need and try to leave credit card at home especially is you go in the dark rooms. You may think you're in for a treat when someone starts fumbling with your zip but half the time the only thing you'll be relieved of is your wallet/credit cards. And that would definately bugger up your holiday.

Around 3am the crowd moves onto the other side of the Yumbo centre where you will find the XL Club and Kings. Although Kings was traditionally the most popular of the two clubs, over the last couple of year XL seems to have stolen the lead in popularity with its mix of popular dance tracks blasting out over the dance floor. The is also a large seating area outside both bars where people sit, chat, cruise or generally loiter before they decide enough is enough andventure back to their "virgin couches".
Accommodation
There is a huge variety of accommodation available. Playa is more built up with a large number of large hotels from 5* down to your average 2/3 star self catering hotel block. Playa is often refered to as Maspalomas has more "chalet-type" apartments, some of which operate on a time share basis. Maspalomas seems to get slighty better weather as its not so close to the mountains as Playa. If your going to spend your evenings in the Yumbo Center you might try and request hotel accommodation close to that. However taxis are cheap and plentiful and its only around 5 euros or £3.5 from one resort to the next.

Villas Blancas-Magnolias Maspalomas, Gran Canaria
Gay resort exclusively for men. Self-contained 1 bedroom bungalows situated near the dunes and gay beach at Maspalomas, Gran Canaria. Gay night-life at Playa Del Ingles only a five minute taxi ride away.

Address: Avenida Tjaereborg, Maspalomas, Gran Canaria,
Tel: +34 902 168 169, Fax: +34 902 268 269,

Website: Click here Email: info@villasblancas.com
Avda. Tirajana, 32 (Entrance on Timple Street) – 35100 Playa del Inglés,
Las Palmas – Gran Canaria

Tel. (+34) 928767863
Fax (+34) 928773512

Within 1.5 km of Maspalomas's sand dunes, AxelBeach Maspalomas features an outdoor pool, gym and tennis court.
The new AxelBeach Maspalomas - Apartments & Lounge Club offers the best experience and fun of the island with the best atmosphere, facilities and leisure so you can enjoy your holiday in Gran Canaria, both day and night.

Located in Maspalomas, just 1.5 km from the sea, the new AxelBeach Maspalomas has 92 modern apartments, distributed over 4 floors and perfectly equipped to provide the maximum comfort and convenience. The complex, for adults only, has also several leisure areas conceived and designed exclusively for you to find the Axel cool atmosphere and the most cospomolitan meeting.

Outside we can find the Sky Bar, the most crowded space in Axel and ready to live moments of fun, with a great outdoor pool in which you can refresh, sunbathing and disconnect in the sun loungers, moreover you can attend the best events and parties we organize throughout the season. A few meters away there is the Axel Lounge Garden, located in a large and pleasant garden area surrounded by Palm trees that make it the ideal place to relax and escape from the world. If you are a fitness addicted, the hotel has an own tennis track in the same facilities, this is your place along with the Axel Wellness, a fully equipped gym with dry and wet saunas and massage cabins to shape your body and chill your mind. Axel Wellness will give you the chance to meet new people and socialize as it's usual at the Axel Hotels.

AxelBeach Maspalomas offers free Wi-fi connection in the public areas as well as car and bike rental service. Heterofriendly.

Check availability and get discount prices with
Hotel website, Email
Villa Escondidas San Agustin, Maspalomas, Gran Canaria

Luxury Private Villa with Solar Heated Pool in Gran Canaria. A newly built 3 bed-roomed villa with its own private pool situated 15 minutes from the airport in the exclusive area of San Agustin, Masplaomas.

The villa is just a short walk from all local facilities, which include three supermarkets, restaurants, car rental, bus stops and taxi services. The small bay of San Agustin provides a safe beach with calm waters and is reached by strolling to the end of the road.San Agustin is mostly residential and is therefore quieter than Playa Del Ingles and Puerto Rico affording you the opportunity of a very relaxing environment in which to spend your holiday.

Should you wish to take advantage of the nightlife at Playa Del Ingles, the Yumbo Centre and Maspalomas they are just a 5 minute taxi ride away.

Address: San Agustin, Maspalomas, Gran Canaria, Spain
Tel: UK +44 (0)7778 146910, Fax: UK +44 (0)20 8441 2001

Website: Click here Email: villaescondida@hotmail.com
UK Gay Hotel and Travel Guide (www.gaytravel.co.uk/ www.gayhotel.co.uk) is the UK's leading directory of worldwide gay friendly accommodation.. Click here to advertise you hotel/villa/travel agency on this page.



Playa Del Ingles - Gay Bars and clubs

Bar

Description

Address

Detox Retox. Popular trendy new gay bar just a short walk away from the Yumbo Centre. Open from 6.30pm to 2am daily. Great cocktails, drinks, 2 video screens playing different music every night. Website www.detoxretox.com
Avenida de Tirajana 9, Edificio Tenesor local 4, 35100 Playa del InglÚs/ Tel: +34 928 767 459

Jackies Bar

- The only lesbian bar in the Jumbo Centre.

We will be adding new bars shortly.
Culture:
You must be joking. If you want a day out sightseeing the north of the island tends to be more lucious. The are also plently of shops in the capital Las Palmas including a Marks and Spencers in case you may have lost any underwear on your travels.
Eating Out
There are many restaurants in the Yumbo centre catering for a variety of tastes from steak and chips to traditional spanish tourist fare such as Paella. For those of you self catering there is a very reasonably prices supermarket in the middle of the Yumbo centre. Its situated on the middle level right in the centre of the complex. It sells cheap spirits and food for those queens that don't live solely on booze and cigarettes.
The Other Islands
Click here for our gay guide to Tenerife
Communication:
The are a number of cyber-cafes situated in Playa des Ingles and a number of the bars have Net machines which cost around 500 ptas for five minutes use, enough to check your email or send a quick message home.
Mobile Phones.
As long as you have a dual band mobile phone and informed your service provider before you leave home you shouldn't have any problem. Certainly phones using TMobile and Vodafone networks switched across to the local with any problems as all. We actually found having a mobile essential if there are a large group of you travelling and not everyone is staying in the same apartments. Remember though when someone calls you on your mobile overseas you also pay for the incoming call (around 80p/minute) so don't get carried away.
Beaches:
The gay beach is situated about a mile along Maspalomas beach on the southern tip of the island. There are plenty of buses or cheap taxis which will take you down to the lighthouse at one end. Walk through the shops and then trek along the beach for about a mile until you see the queens congregated en masse. In the evening people often walk back across the sand dunes towards Playa. Here the phrase "feeling like Mary's donkey" comes into its own. Its a fair ole trek across soft sand. For those people wishing to toast their "buns", nude sunbathing is also allowed on the beaches.
Carnival Week and Gay Pride
Although Gran Canaria makes a fine holiday destination throughout the winter months we have traditionally tried to plan our holiday to coincide with the carnival week that takes places in the first week of March. The carnival itself runs over two weeks although the second week is the highlight with a huge Drag queen competition. The are also spanish groups entertaining the crowds. The local population turns out in force as well to celebrate carnival. The week finishes with a parade through the town on the Saturday afternoon, an all night open air party and then a firework display on the Sunday night when they set fire to a large sardine which will apparently bring the island good luck during the year ahead. The whole thing is very camp with lots of dressing up, attractive spanish boys in costumes mixing with outrageous drag queens. The beauty is the spanish don't even bat an eyelid as everyone is basically there for a huge piss up. Try and make it that week. It certainly adds something to the holiday.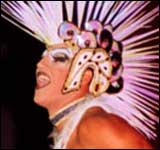 Gay Pride Weekend is 5th - 11th May 2010. The Maspalomas Gay Pride weekend is increasing in popularity and is to be recommended if you're looking to fit in a spring weekend break.
In 2010 Maspalomas Carnival week takes place from 24th February - 3rd March
The annual carnival in the resort town of Maspalomas, on Gran Canaria, features a drag queen competition, a parade and a show, as well as many other events. There are fiestas everywhere in town, although the main venue is the Yumbo Shopping Centre in Playa del InglÚs.
Shopping / Duty Free
The other advantage of coming to the Canaries is the cheap shopping. Like the other island, Gran Canaria is so called tax free meaning prices of luxury goods such as electrical, perfums and alcohol are sufficently cheaper than in the UK. Shopping for booze is easy. Just head into one of the large supermarkets and take your pick. With perfum and electricals bargains are to be had but don't accept the price on the shelf or the first price you are quoted. Everything is up for negotiation which you may hate or see as a challenge. Be prepared to walk away if you're not happy with a price. The salesperson will normally come back with a better offer. Although part of Spain, the Canary Islands are classed as being outside Europe. You are therefore allowed to buy duty free cigarettes and booze at the airport before you leave but given the islands are tax free themselves you probably find it cheaper to buy stuff when you get there.
Cruising
Your best bet is a wander in the sand dunes (behind the gay beach) in the late afternoon. Don't forget the sun block. Swimming trunks optional. If you're desperate the dark rooms are alway there although there are so many gay men out at night if should be too hard to flash those lashes and attract company.
Conclusion:
To sum up Playa des Ingles is basically trash and tower blocks and is commonly refered as Brimingham is the sun.

Yes there is a large gay scene but one that harks back to London in the early 90's. Trashy bars that quite happily take you money without with fair expensive drinks although some bars downstairs in the Yumbo are more reasonable.

We went carnival week in Maspalomas which runs in the first week of March each year. The main events concentrated around the Yumbo, that vaste unsightly shopping centre which houses the majority of the gay bars.

In its favour Gran Canaria like the rest of the Canaries offers a sunny break away from the cold british winter nights and if you go with a group of friends it can be a lot of fun. If you're visiting Gran Canaria this year let us know how you get on.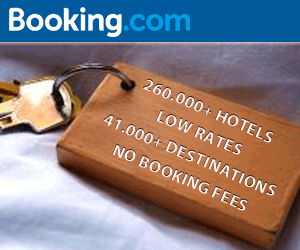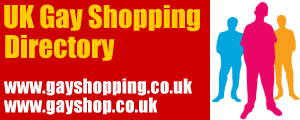 Gran Canaria / Maspalomas Carnival Photos


Gay Travel Guides
Spartacus 2014/5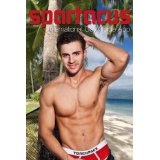 International Gay Guide is the standard companion for gay men who travel.
Chock full of information, Spartacus sheds light on the richness of gay life and helps bring together countless men from around the world. The key to getting the most out of the big gay world out there!
This guide contains over 25,000 useful addresses as well as valuable background info about gay life and travel worldwide. The guide is the authoritative source of information on the rapidly ever-changing gay scene. An absolute must for every gay traveller!