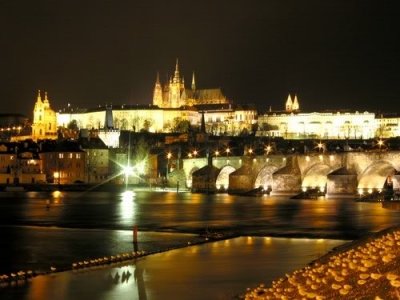 Prague (in Czech, Praha; in German Prag), the capital of the Czech Republic and its largest city, is one of Europe's great cultural centers. Its picturesque towers and church steeples have lent it the name "The City of a Hundred Spires." Prague was first settled in the ninth century by the Premyslid dynasty, which remained in power for nearly 500 years. In the mid-fourteenth century the Bohemian king and Holy Roman Emperor Charles IV founded Charles University in Prague. He was also responsible for the construction of the renowned Charles Bridge spanning the Vltava River, which remains a major tourist attraction. In 1526 the Hapsburgs came to power in Prague, and not until the end of World War I and the collapse of the Austro-Hungarian Empire did they relinquish control of the city. In 1918 Prague became the capital of the newly formed democratic republic of Czechoslovakia, which after World War II was ruled by a Communist regime.
In 1968 a movement known as the Prague Spring attempted a series of liberalizing reforms from within the government, only to be crushed by Warsaw Pact forces led by the Soviet Union. In 1989, non-violent protests in Prague's Wenceslaus Square toppled the Communist government in the Velvet Revolution (so named because of the lack of bloodshed). The new democracy elected as its president the prominent Czech playwright and philosopher Vaclav Havel, who follows in a long tradition of Prague artists, including composer Antonin Dvorak and writer Franz Kafka. In 1993 Czechoslovakia split into two parts, with Prague remaining as the capital of the Czech Republic. Today Prague has become a center for tourism, attracting visitors who come to admire architectural and cultural landmarks such as the 14th-century Tın Church, or the Old Jewish Cemetery. Europe's oldest Jewish burial ground, it attests to Prague's historically numerous Jewish residents, almost all of whom perished in the Holocaust.
With its castle, the bridges along the Vltava river and the romantic streets in the Old Town, Prague (Praha) had always been an attractive destination for travellers. There is no gay epicenter in Prague. But as the Vinohrady district tends to become the hedonist's and stylish quarter of Prague you will find many of the gay locations there. Also, if you are tired of the uninspired and heavy Czech cuisine and the gastronomical tourist's traps in the Old Town, this is the district to go for eating out.
Popular Gay Venues In Prague
We're not going to listing every single last bar in Prague on this page but here are some of the most popular.
Trebizskeho 4a, Vinohrady, Prague 2, Czech Republic

Tel: +(420) 224 250 025

Stylish gay club with a small dance floor, a dark room and an upstairs chill-out area. Club Termix is certainly the 'In' place as the moment and a good place to meet young locals (20's / 30's). Reasonably priced drinks and friendly staff. Karaoke party on Thursdays. Free entry is an added bonus.


Opening times: Wednesday - Sunday 9m - 5am. Also on Facebook

Website Email
Polska 32, Prague 2, Czech Republic

Tel: +(420) 222 250 326

The Saints is a small but perfectly -formed bar located right in the heart of the Prague gay quarter of Vinohrady, around the corner from Termix gay club and in close walking distance to several other gay bars and nightclubs.
We aim to provide a fresh and distinctive twist to the Prague gay scene and pride ourselves on our warm atmosphere, friendly service, excellent drinks and great music. We also offer free wifi and a selection of gay magazines.

If you are new to Prague, drop in and see us and our friendly barmen will let you know what's going on and where to go on the Prague gay scene.

Opening times: Sunday to Thursday - 7pm - 2am, Friday, Saturday 7 pm to 4 am. Website
Useful links:
Gay Friendly Accommodation in Prague
Slezska 55, Prague, 13000, Czech Republic

Tel: +(420) 224-250025

Louren Hotel is a family-run 4-star hotel in a quiet street in the Vinohrady gay quarter and close to a number of gay bars including The Saints, Latimerie and Termix. It is just a 5-minute underground ride from Prague's old town. Free Wi-Fi is available in the entire hotel.

Each room at Hotel Louren has a luxurious marble bathroom, a minibar, a safe, and individually adjustable air conditioning. The daily breakfast buffet includes homemade bread. Upon prior request, lunch and dinner with international cuisine can be served in the dining room.

The Jiri z Podebrad underground station is less than 200 metres away from Louren Hotel. Wenceslas Square is a 15-minute walk away.
"Gay friendly / Close to gay district"
Stepnicna 9-11, Prague, , 18200, Czech Republic

Located 250 metres from the Ladvi metro and tram station, this 100% gay hotel is set in the outskirt of Prague. It offers free Wi-Fi, continental breakfast and free parking.
All individually furnished rooms provide king-size beds, a safe and a TV. Some also feature direct access to the garden. Some rooms of the Villa Mansland have shared facilities while others have a private bathroom.

Guests of the Gay Hotel can relax in the spa area, which features a hot tub, a sauna and a solarium. Massages will be provided on request.

Though the Gay Hotel Villa Mansland is located in a quiet residential area of Prague, the city centre and famous Wenceslas Square can be reached within 10 minutes by metro.

"Gay Hotel / Gay friendly"
Polska 32, Prague 2, Czech Republic

Tel: +420775152041

Description: British gay-owned and operated travel and accommodation service providing apartments, hotel rooms and exclusive tours for gay visitors to Prague. We also have our own gay bar The Saints.

Website Email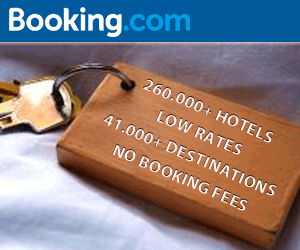 Gay Travel Guides
Spartacus 2013/14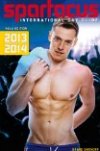 International Gay Guide is the standard companion for gay men who travel.
Chock full of information, Spartacus sheds light on the richness of gay life and helps bring together countless men from around the world. The key to getting the most out of the big gay world out there!
This guide contains over 25,000 useful addresses as well as valuable background info about gay life and travel worldwide. The guide is the authoritative source of information on the rapidly ever-changing gay scene. An absolute must for every gay traveller!
Get Deals on hotel Accommodation in Prague with LateRooms.com
UK Gay Shopping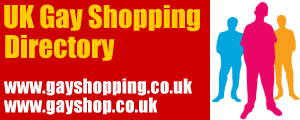 UK Gay Flat Share