Mykonos Photos











Bel Ami - Gay DVD
Greek Holiday 2
Cruising Mykonos

Check out what happens when the Bel Ami boyz visit Mykonos.

Summary: The luxury yacht docks, setting Tim Hamilton and Tommy Hansen free to explore the town's labyrinthine streets, checking out the horny young guys prowling around with their libidos on the loose.

DVD bonus: Video guide to Mykonos.

Click here for Mykonos Gay friendly Accommodation
Introduction
Mykonos, part of the Cyclades group including Paros, Naxos, Ios and Santorini is a beautiful island situated in the Aegean sea. Mykonos has a wonderful international cosmopolitan feel and has long been known as a favourite gay destination with a gay beach and many gay friendly bars in the old town.
Getting there:
Fly direct if possible on Easyjet airlines from Gatwick (3.5 hours). Flights seem to be restricted to just 2 / week. The alternative is to fly to Athens and get either an internal flight if available or one of the ferries. There is a jet foil which takes around 3 hours or the daily slow ferry which is about 7 hours overnight. Going this route basically means you'll lose two days of your holiday. Easyjet are now offering flights to Mykonos. Check out www.cheapflights.co.uk to see if you can get a deal as well.
Money:
There are cash machines on the island which take Visa, Mastercard (allowing you to withdraw money from your current account).
Getting around
The island is well served by buses serving the beaches. Taxis are also available and reasonably prices. It is also easy to rent jeeps/bikes etc. (Don't forget your driving licence). Hiring a bike (helmet not included) is great for the freedom it offers but remember, the roads are basic and narrow and the Greeks drive like the Italians minus the good looks. Bandaged knees could end up setting a trend. It is also fairly easy to book a car. Avis, Hertz have offices on the island.
Gay Bars.
Although Mykonos is a popular gay destination, there aren't any large gay clubs as in Ibiza or London. However there are a number of gay bars more than willing to relieve the gay tourist of their holiday handbag.

A good starting place is gay run Art Cafe Bar.Art Cafe (next door to Earth Travel) is just up from the bus stops on the left hand side.) Try their wicked Randy Andy coctail. Art Cafe also serve up probably the best cooked breakfast in town, handy if you're nursing a handover from the night before and need something inside you to soak up the alcohol.

The main bars are Mantos and Icarus where gay men will congregate both outside. Spirits cost around (€8/9) although a gin and tonic is 50% gin / 50% tonic. :-). Some of the bars are now charging an entrance fee to go inside for the disco/drag showalthough this normally includes you first drink. Pierros has reopened the the former upstairs Nefeli bar as a trendy bar with two rooms, once of which has a packed dancefloor. This is popular year in year out and is certainly preferable to standing around outside the bars. Suggestion: Buy cheap booze at the supermarket (Gordon's/Stolly £7), get squiffy at your apartment, then head out into the night to meet the man of your dreams. Anyone into Germans or Italians is well catered for. Another popular bar is called Porta where the atmosphere is slightly friendlier and the drinks cheaper. Music is English language..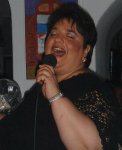 Kastros still serves wonderful cocktails (strawberry daquiri recommended) to drink watching the sun set and, the Montparnasse Piano bar (24 Ag Agargyron Str, Little Venice, Tel: 0289 23719) is still hughly popular with a variety of singers and their accompanying pianest keeps the punters entertained. Montparnasse Piano Bar still serves some of the best cocktails in town (around £5), our favourite being a Mai Tai (fabulous). The bar men aren't bad either. On our most recent visit the voluptuous Phyliss Pastore had taken over the reins and was belting out songs accompanied on the piano by her erstwhile colleague. The singing improves the more cocktails you drink. Great fun nethertheless. Don't forget to buy Phyllis's CD, a great gift for someone you love.
Culture & Reading:
The nearby island of Delos is full of Greek ruins. Famous in Greek mythology as the home of Apollo there are remains of buildings dating back 2 thousand years BC. The island, although now deserted, once had a large population who built beautiful temples, statues and mosaic floors before the Romans came along smashed the place up and spoiled everything.

Worth a visit if you get the odd dull day weather wise. We did it when the sun was blazing down. Talk about wilting queens in need of a refreshing gin and tonic. There is a handy little shop just up from the harbour which sells International press and books.
See our UK Gay Book Shop for useful travel guides.
Eating Out
Eating out in Mykonos has a never been a problem. Most restaurants offer good value and excellent choices from traditional Greek, French, Italian and Chinese. Most menus are written in English if you were worried about having to speak Greek. Sea Food is a specialty as well as Gyros and Souvlaki (grilled lamb or chicken served from a skewer). Most of the restaurants are reasonable value and seating arrangements are usually al fresco. Gay men are everywhere which is a nice feeling. We can thoroughly recommend the ever popular Tavera Nikos restaurant (just round the corner from the City Club), the slightly more upmarket Edem restaurant (Area Church, Panahrandou. Tel: 0289 23355) and the wonderful Chez Marias Garden (27 Kalogera St, Tel: 0289 27565, 27566).
The Other Islands
As mentioned before, Mykonos is in a group of islands called the Cyclades. If you are on holiday for a fortnight its worth taking a ferry to visit some of the other islands. Paros and Naxos are close by. Both are larger than Mykonos and are more commercial. IOS is a student favorite (cheap and cheerful - the Greek version of San Antonio). Santorini is certainly worth visiting though. It is literally built on the remain of a still active volcano. Two crescent shaped islands surrounding a large bay with the active core in the centre. Looks of breathtaking views and historical myths such as being the home of Atlantis.
Mobile Phones.
An essential accessory in London, and now seemingly so in Mykonos. Yes your clients can now phone you on the beach . Check with your operator before you leave re rooming arrangements. As long as you've got a dual band phone you should have any problem with any of the major UK networks. You can now lie on the beach in the arms of your new beau and lie through to your teeth to your boyfriend at home that you are behaving yourself.
Beaches:
Mykonos has some very superb beaches. You can reach them by going butch, hiring a moped, falling off and breaking your leg riding over the rough terrain. Alternatively go the civilized way. Get the bus from Mykonos town down to Plati Yalos (250dr/50p) and then jump on one of the little ferries/fishing boats that will drop you off at the individual beaches. Ask for Super (the gay beach) 1200 dramas return trip. Psaros beach next to Plati Yalos has a diving school. Paradise Beach although predominantly straight, has traditional water sports available such as water skiing, jet skis, bananas boat, pedalos etc. Super Paradise: The Queeny beach. The far end of the beach (right hand side when facing the sea) is where the gays congregate. The beach is clean, the sea is a crystal clear blue so it is pleasant to swim in, snorkel etc. The greedy Greeks have erected umbrellas two thirds of the way down the beach which offer shade but spoil its secluded charm and, as with any nice "gay space", the straights have moved in. Why when there are thousands of normal beaches do straight people have to intrude on what is essentially one of the traditional gay beaches in the world? Fortunately you don't get many screaming kids. Super Paradise is well catered for food and drink with a good beach restaurant at one end and a trendy cocktail bar at the other. Great alcoholic fruit cocktails/ fresh fruit salads with honey and Greek yogurt are recommended. There is another restaurant at the back of the beach which no-one seems to be using. Wrong colour serviettes I suppose. Agrari and Elia are larger more deserted beaches allowing you to escape the crowds. Elia unfortunately is also now covered with beach umbrellas except for the right hand gay section. Both are reachable via ferry or taxi and there is a bus service to Elia from Mykonos harbour rather than the bus stop. There is a new water park on Elia called Water Mania. As Super Paradise becomes more and more crowded, Elia is becoming increasing popular with the gay crowd. An added bonus. Nude bathing is allowed on the majority of beaches if you want to advertise/expose your bits to passers by.
Mykonos Town / Fabrica
The old town is the centre of action on Mykonos. Originally an old fishing port, it is now the entertainment hub of the island. Narrow winding streets with white washed buildings with painted windows and doors. It looks particularly attractive in the evening when lit up with neon lights in shop windows. Forget a map, just follow the crowd. You will inevitably get disorientated. Don't worry you are not being a dizzy queen, the old town was designed in a way to make it easier to defend against invading Germans sorry pirates. The narrow streets also keep the town cool and protect against the strong winds in winter.
Communication / Internet
There are two new internet cafes. Angelo's is situated between the bus station and the windmills. Price around 3000Drs/£6 for an hour. Although relatively expensive, the equipment was all new and the connection very reliable. There is another new internet cafe in the middle of the old town.

Shopping:
Although only a small resort Mykonos has a very good selection of top designer shops. You can buy expensive gold and silver jewelry, clothes shops with all brands such as Diesel, DKNY, Calvin Klein and most of the other designer labels. There are also some good Greek craft shops amongst the usual tourist tat. Don't forget to take you plastic. If you want to get yourself a decent pare of combat trousers, the prices at the Diesel shop was also a third cheaper than those being charged in London
Cruising:
The little white church next to Kastro at the top left hand end of the harbour is famous among gay men as a cruising area. 2am - throughout the night will see guys wandering around looking for "romance". Swallow your pride and treat yourself. Also if you wander along the rocks on the right hand side of Super Paradise beach you're in for a big surprise. For every day the teddy bears play.... you get the idea.

Conclusion:
For a beautiful relaxing gay holiday you can't beat Mykonos. The old town and beaches are idyllic. Take extra cash as Mykonos is expensive compared to other Greek islands but offers a feeling of exclusivity i.e. you get a slightly better class of queen compared to Ibiza or Gran Canaria. It is also good destination for gay couples as there is plenty to do away from the gay bars. It is not unusual to see gay couples walking down the streets holding hands. The Greeks don't batt an eyelid as they are aware of who is paying the bills. The views above are those of the author (visited Mykonos 8 times in over 12 years) and hopefully provide an up-to-date overview from a gay tourist perspective. If you're visiting Mykonos this summer let me know how you get on. Simon (updated March 2019).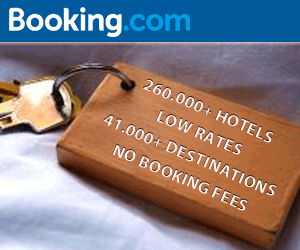 2014 parties in Mykonos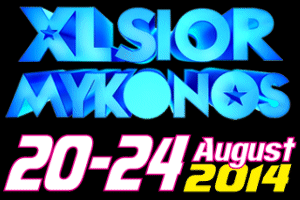 Gay Travel Guides
Spartacus 2014/5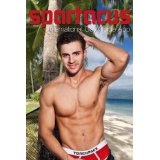 International Gay Guide is the standard companion for gay men who travel.
Chock full of information, Spartacus sheds light on the richness of gay life and helps bring together countless men from around the world. The key to getting the most out of the big gay world out there!
This guide contains over 25,000 useful addresses as well as valuable background info about gay life and travel worldwide. The guide is the authoritative source of information on the rapidly ever-changing gay scene. An absolute must for every gay traveller!
UK Gay Shopping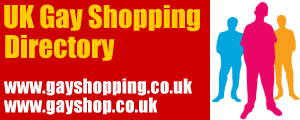 UK Gay Flat Share