Majorca, also Mallorca, island, eastern Spain, the largest of the Balearic Islands, Farming, mining, and fishing are the main occupations. Grapes, grain, flax, and olives are grown, and pigs and sheep are raised. Marble, copper, and lead are the chief minerals mined. Majorca is a popular holiday destination, particularly Palma, the capital of the island which is where more gay travellers head for.

Getting there:
Palma has its own airport and is just a short two hour flight from UK airports. Both Easyjet and Go Fly offer discounted direct flights which you can also book online. It is worth checking out discount flight sites such as Airline Network or www.cheapflights.co.uk.

Gay bars and clubs:

At the moment there are nine gay bars, two lesbian bars, a disco, two saunas (one is in Palma city) a House of boys and an all day cafe bar all situated within easy walking distance of the hotel. Also nearby is a gymnasium for the fitness minded. The scene starts late as in most of Spain but here it is different. It is more Spanish than international, there is no pressure put on you like the militancy in Sitges or the posing in Ibiza. As it is more local the bars are very busy at weekends but quieter during the week. It is a very easy and friendly scene with a chance to talk and make new friends either in the hotel or out. For the quieter moments it is probably best to come loaded with books!

Warm climate all the year round. Long hot summers.
Beaches:
DIQUE OESTE is what we call the cruisy cove! It is about twenty minutes walk from the hotel. Turn right from the hotel and keep on walking until you reach the motorway. Cross over and walk up the road directly opposite. Very cruisy on top of the cliffs at mid-day and after dark. ILLETAS is a fifteen minute bus ride from Plaza Gomila on a No. 3 bus. There is a bar and restaurant. Donít forget to buy a Bonobus ticket from the Tobacco shop.
EL MAGO - take the yellow No. 3 bus to Magaluf getting off at Aquapark. This is the nearest nudist beach and the gays congregate on the rocks to the right. Ask for more directions at reception.
MINI FOLIES is only accessible by car and is rock bathing but it can be so romantic, having a little cove all to yourselves! Cruisy during the day. Take advantage of some good restaurants in the port.
ES TRENC - the most beautiful beach on the island which has not been spoilt with over development. It is very active in the centre amongst the dunes and pine trees at any time of the year. Take the motorway past the airport and continue to Lluchmayor and then to Campos. Turn right to Colonia San Jordi. After 10kms you will see the sign to Es Trenc. There is a bar and restaurant on the beach which is only open during the summer months
Shopping and Eating Out
The old town of Palma is full of interesting shops and excellent restaurants serving a wide wide of foods.

Tourist Attractions.

Coming soon.
Gay Friendly Accommodation:


Av. Joan Mirů, 74, Palma de Mallorca, Balearic Islands , Spain
Tel. +(34) 971 732723
Fax.(+34) 971 283828

The Hotel Rosamar is a privately run hotel in the heart of El Terreno, 150 yds from Plaza Gomila, ideally situated to visit the local beach at Illetas by bus, the city of Palma with its sophisticated shops and art galleries and to explore the island by car.

Website E-mail
Advertising your hotel/guesthouse. If you wish to promote travel to Palma or offer gay friendly accommodation in Spain please feel free to contact us by e-mail or click here for advertising rates.

Other gay friendly hotels:
Hotel Aries - Porras, 3, Palma De Mallorca. Tel. +34 971 737 899


Summary:
Although we stayed in a friends house away from Palma, we did visit the capital on a number of occasion. Palma is a beautiful capital with excellent shopping, bars and restaurants. The gay scene is somewhat tucked away is a grotty district and I have say we weren't over impressed with what we found. Our advice is enjoy the excellent weather and gorgeous beaches, good restuarants and do the traditional tourist sightseeing in Palma itself. It you want a full on enjoyable gay experience we'd recommend Sitges, Barcelona, Ibiza or Gran Canaria.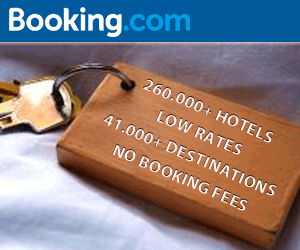 Gay Travel Guides
Spartacus 2013/14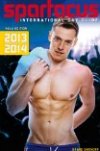 International Gay Guide is the standard companion for gay men who travel.
Chock full of information, Spartacus sheds light on the richness of gay life and helps bring together countless men from around the world. The key to getting the most out of the big gay world out there!
This guide contains over 25,000 useful addresses as well as valuable background info about gay life and travel worldwide. The guide is the authoritative source of information on the rapidly ever-changing gay scene. An absolute must for every gay traveller!
UK Gay Shopping