Introduction
Gai Paris? Well yes and no. Unlike somewhere like Gran Cranaria you don't go to Paris specifically for the gay scene. Personally I think it is one of the most beautiful cities in the world, there is so much to see even if it means being a tourist, to spend all day looking for bars. The best gay clubs are still in London but at the same time there are some nice bars and who can resist the charm of a handsome frenchman.
Paris is one of Europe's biggest gay travel destinations with a large vibrant gay community and a constantly evolving gay scene. Gay Paris is also famous for being one of the leading cities for culture, business and politics and is recognized for its defining neo-classical architecture as well as its important role as a major international influence in fashion, gastronomy and the arts. You are spoilt for choose for tourist highlights including the Eiffel Tower, The Arc De Triomphe, Sacre Coeur, The Louvre Museum, shopping on Les Champs Elysees and the Notre Dame Cathedral. There is some stunning architecture and wonderful wide open boulevards for just generally strolling along and well as the River Seine running through the middle of it.
It is safe to say that Le Marais is the predominant gay area of Paris. The gay shops in the Le Marais area offer a large variety of club wear, top fashion brands, and gift shops. The area also hosts many of the cities gay friendly apartments hotel and guesthouse properties. Slightly off the beaten track you will find the touristy Les Halles with the Pompidou Centre, a slightly different and more crowded area offering many gay bars and restaurants. The gay night life of Paris is also constantly evolving with new gay clubs and bars opening on a regular basis. We've listed some of the central Paris' gay friendly bars below.
Getting there:
Getting there has never been easier. With the opening of the channel tunnel, it has never been easier to jump on the Eurostar at Waterloo arriving at Gard Du Nord for a weekend break in Paris. Getting around is easy. The Paris metro is good value and very efficient. Book yourself a cheap flight from one of the many UK airports flying into Paris. The Eurostar makes best sense as you literally arrive in the centre of Paris and can jump on the metro to reach your destination. If you're on a budget, cheap coach travel is always available.
Where to stay
You should be looking for hotels in Le Marais (the gay area of Paris for over a decade now) or close to Les Halles. We can recommend the Hotel de la Bretonnerie, Beaubourg Hotel, (both in the Marais) and Hotel New Candide - close to Bastille (a stone's throw from The Marais District). These hotels are gay friendly, have about 50 rooms and offer a clever combination between the modern comfort and the Parisian hotelier's tradition - 3 stars.
We personally used the Rough guide to Paris and have stayed in a couple of hotels just south of La Rue St Denis. This area is literally a couple of mins walk from a large number of gay bars plus fast food outlets and cafes. We were surprised at how cheap the hotels were compared to London, and although the rooms were basic, the rooms were clean and sufficiant for for sleeping. After all you're here to see the tourist attractions not spend the whole weekend in bed. (or is that the other way round)
Hotels / Gay Friendly Accommodation.
Absolu Living - Apartments

Absolu Living offers the gay and lesbian community a selection of high quality furnished apartment rentals for a great gay hotel alternative – during your travel in Paris and Nice, France choose a gay furnished apartment rental and feel at home abroad!

Instead of a gay hotel room, choose Absolu Living, the gay and lesbian hotel alternative for apartment rentals in Paris, Nice, France and rent a fully furnished apartment for short-term or long-term.

Absolu Living - gay and lesbian hotel apartment and accommodation rentals for short term or long term – furnished apartment rentals in gay paris, gay nice, and gay france - bed and breakfast for gay and lesbian travelers – gay and lesbian travel agency France

Address: Passage de l'Ancre, 75003 Paris, France
Tel: +33 (0)1 44 54 97 00, Fax: +33 (0)1 44 54 97 17

Website: Click here
Email: info@absoluliving.com
Hôtel Jules & Jim, Paris

Located in the heart of the Marais quarter (gay district) in central Paris, this modern hotel is surrounded by two paved courtyards and has views of the roofs of Paris.
Each air-conditioned and soundproofed room at the Hôtel Jules & Jim has free Wi-Fi, an iPod station, a flat-screen TV and a private bathroom.

A continental and buffet breakfast made with fresh produce is served daily in the chic dining area. Guests can enjoy a wine or home-made cocktails at the hotel's bar or on the terrace and courtyard with an outdoor fireplace.

Hotel Jules & JimThe hotel is located between Place des Vosges and Centre Georges Pompidou. It is a 3 minute-walk from Arts et Métiers Metro station, which gives direct access to Pere Lachaise Cemetery, Opera and Chatelet.

Address: 11 rue des Gravilliers, 75003 Paris, France
Tel: Tel: + 33 1 44 54 13 13, Fax: +33 1 42 78 10 01

Check availability and discount prices with

Hotel Website: Click here, Email: contact@hoteljulesetjim.com
Well, you have now settled and it is time to eat...but wait, this is Paris and you should take part in the famous "Happy Hour" from 7-9 pm at Bar Quetzal and Le Cox, (see listings below).
Restaurants:
Amadeo Restaurant 19, rue François Miron 75004 Paris.
Tel. : 01 48 87 01 02. Metro : Hôtel de Ville. Small Gay restaurant where they will play classical music or opera every night. The food is superb and the service impeccable. Good value for money.
L'Amazonial 3 Rue Saint Opportune. Tel: 014233-5313. Type: Brazilian/International cuisine, Sunday brunch. Clientele: Heavily lesbian and gay. Metro stop: Chatelet/Les Halles. Friendly, queeny, but disgusting food ! does not give a good image of french food !
Le Sofa 21 rue Saint Sabin 75011 Paris
BAR / RESTAURANT gay mixed à la Bastille, Paris. Open Tuesday to Wednesday from 6 pm to midnight and Thursday to Saturday from 6 pm to 2 Am. Tél: +33 1 43 14 07 46
Le Divin. 41 rue Sainte Croix de la Bretonnerie. PARIS 75004. France
Tel. : +33 1 48 87 77 63 Fax: +33 1 42 77 26 78 Metro : Hôtel de Ville
19h30 to 23h00 Traditional and Provencale cuisine.
Fond de Cour Restaurant 3, rue Sainte Croix de la Bretonnerie 75004,Paris
Tel. : 01 42 74 71 52. Metro : Hôtel de Ville
Le Bar Vagabond: 14, rue Therese. Metro Pyramide. 75001 Paris
Tel. : 01 42 96 27 23 Metro : Pyramides Intimate cocktails, elegant dining and great bar. 18h00 to 02h00, closed on mondays.
Le Valet de Carreau, 2 rue Dupetit-Thouars, 75003, Paris
Tel: 01 42 72 72 60 This very inventive gay owned restaurant offers great value for money.
Mariages Freres in the centre of the Marais District, rue du Bourg Tibourg 75004. This very exclusive tea house (not gay, but with a large gay clientele) offers the choice of more than 400 different teas, they offer great breakfast and brunch on Sunday mornings. Make sure you book in advance !
Bars and Clubs
So, you are now fed, it is time to try Paris' bars, and there are many of them : over 60 in Le Marais district ! We recommend that you try the Open Cafe (17 rue des Archives, 75004 Paris). It is a good place to start the evening and has the two following advantages: It is in the heart of Gay Marais and offers a display of free gay publications (you will find all you need to know in the weekly "E-MALE" or the monthly "ILLICO" and DOUBLE FACE).
Bars are open late in Paris (till 2 am) so that leaves you plenty of time for bar hopping - It is very hard to advise you on bars as they all cater for different types. The most popular bars are Le Cox, Quetzal, (both great for "Happy Hour" from 7-9 pm), the Banana Cafe, for a young and fashionable crowd, the Piano Zinc, a typical berliner's style cabaret with entrance charge, and a lot more! Please note prices of drinks are expensive with beers generally in the region of £5 a bottle. Better to have a couple of bottles of wine with a meal in a good restaurant.
For sex clubs try Le QG, Le Trap (Mon), and Les Docks (Sun afternoon). For Leather and SM try Le Keller, Le Rude, Mec Zone, and Le Transfert.
An enormous gay complex (900 m2 !) has opened in the centre of Paris. On three different levels, Le Dépôt offers a gay bar, a night club, a video sex-club with cabins and a well equipped hard bar (slings, crosses, cages, showers, uro space, and so on...) Those who know Berlin will immediately think of the mythical Connection. Of course, you'll be able to go from one part of the club to another, or to go only to the hard club.
Night Clubs are never busy before 1 AM, so don't get there too early. For a better understanding of what each Night Club offers on the night you are in Paris, it is best to refer to your free publications.
The most famous Gay Night Club in Paris is, of course, Le Queen (102 Avenue des Champs Elysee), best nights are on Mondays : a disco revival and Saturday: Techno
One good tip about Paris on Week End Nights: Finding a Taxi in the middle of the night is a nightmare. Ask before you leave an establishment where the next taxi rank as this will save you some time. If you stay in the centre, don't worry, everything is from walking distance.
If you are travelling alone in Paris, you might want to visit other establishments. Paris has plenty of sex clubs to offer (from l'Arene to La Luna ( best on Tuesdays) or the Docks, (on Sunday afternoon) but the best thing is to let you discover them by yourself. There soon will be a new place, said to be the biggest of all called The Depot, rue aux ours 75003. On 900 square meter, it will include a disco, several bars, a leather bar and a sex club, all at once!
Another option to spend your Sunday afternoon (especially if the weather is bad and you feel you have done enough sightseeing...) is to try Paris' famous Saunas. Some favourites :
Univers Gym (20/22 rue des Bons Enfants, 75001)- a hot young crowd, IDM (4 rue du Faubourg Montmartre, 75009)- with a great gym room and hundreds of cabins! and ..
Key West (141 rue Lafayette, 75010) - very clean and spacious sauna close to the Gare du Nord.
And what about shopping and culture? Well, Paris has certainly a lot to offer here too. Do not miss out on the Chevignon Shop, the Gallery Lafayette and Le Printemps Blvd Hausmann, the Marche aux Puces of Montreuil. As for culture, how about checking out the Picasso Museum (rue de Thorigny - near Le Marais), The Catacombes (1 place Denfert-Rochereau, 75014) or the Centre George Pompidou in Les Halles (amazing cultural centre - http://www.cnac-gp.fr.)
Well, I hope that you will have found the above of some interest.
Until then... Have a good time!


Venue

Metro Station

Address

Tel:

Summary

Banana Café
Chatelet
13-15, rue de la Ferronnerie
42333531
Tropical look bar/café. Strippers.
Bear's Den
Hotel de Ville
6, rue des Lombards
42710820
Bear bar. Small terrace.
Café Moustache
Gare de l'Est
138, rue du Faubourg
46077270
Dark room. Video. Cubicles.

Cox Bar
Hotel de Ville
15, rue des Archives
No phone
Busy Café/Bar for real men.
Freedj
Hotel de Ville
35, rue Sainte Croix de'
No phone
Popular dance bar.
In Out
Faidherbe
241, rue du Faubourg
No phone
Lounge bar.
L?Enchanteur
Rambuteau
15, rue Michel Lecomte
48040238
Juke Box bar. Karaoke.

L?Oiseau Bariole
Hotel de Ville
16, rue Ste. Bretonnerie
42723712
Quite music bar.
Le C.U.D.
Rambuteau
12, rue des Haudriettes
42715660
Bar. Downstairs darkroom.

Le Carrefour
Hotel de Ville
8, rue des Archives
No phone
French Café/Bar. Street terrace.

Le Duplex
Rambuteau
25, rue Michel Le Comte
42728086
'Artists' bar. Cool house music.
Le Feeling
Hotel de Ville
43, rue Ste. Bretonnerie
48047003
Music bar.

One Way
République
28, rue Charlot
48874610
Bears bar. Video. Sling.

Open Café
Hotel de Ville
17, rue des Archives
No phone
See & be seen terrace.
Quetxal
Hotel de Ville
10, rue de la Verrerie
No phone
Gay Sports bar.

Raidd
Hotel de Ville
23, rue du Temple
No phone
DJ dance bar/café.
Spyce
Chatelet
23 rue Sainte Croix de'
No phone
Pre-club dance bar.
The Labo Bar
Chatelet
33, rue des Lombards
42334145
Theme nights.
Velvet
Etienne
43, rue Saint-Honoré
42211360
Two floors. Young crowd.

Who's le lieu
Rambuteau
14, rue Saint Merri
42727597
Trendy bar/restaurant.
Wolf Bar
Chatelet
37, rue des Lombards
40280252
Bears bar. 2 floors. Terrace.............................................................................
Summary
We personally love Paris for a short weekend break. We've been twice in recent years for long weekends. Admittedly living in London makes the journey easy. For someone wanting a tourist weekend Paris has it all. Stunning architecture, fascinating shops, thousands of varied cafe bars and restaurants. The gay scene is admittedly smaller than say London, although Queens on Le Champs Elysees is fun and the boys in Banana Cafe are gorgeous. Go on treat yourself. Stay in for a couple of weekends prior, save your money and treat yourself.
Credits: London and Pascal at www.parismarais.com in helping put this guide together. If you would like to offer any additional information or update any of the information in this guide please feel free to email us.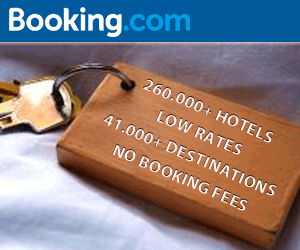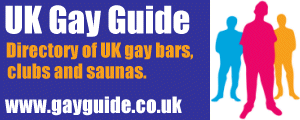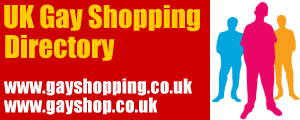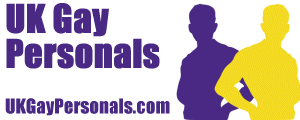 Gay Travel Guides
Spartacus 2014/5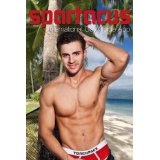 International Gay Guide is the standard companion for gay men who travel.
Chock full of information, Spartacus sheds light on the richness of gay life and helps bring together countless men from around the world. The key to getting the most out of the big gay world out there!
This guide contains over 25,000 useful addresses as well as valuable background info about gay life and travel worldwide. The guide is the authoritative source of information on the rapidly ever-changing gay scene. An absolute must for every gay traveller!