This guide relates our experience of European Gay Ski Week 18th - 25th March 2001. We have listed the 2014 gay ski weeks we have come across on the right hand side of this page.
The European Gay ski week was organised by Alternative holidays, with up to 600 gay skiers head off for the French Alps for a week's fun and sporting activity on the slopes. The event takes over one of the Club Med resorts so you have an exclusively gay holiday environment without having to worry about families or kids. As you can imagine this adds somewhat to the excitement and enjoyment to be had.
Getting there:
The nearest airports are Lyon St Exupery or Geneva. British Airways, Go and Easyjet offer cheap flights to these airports from Gatwick etc. You are expected to make you own way to either airport. Coach transfers are then laid on to take you to the resort (Cost £40).
The resort, Les Menuires is situated high up in the French Alps around a 2.5 hours drive from Lyon. The surrounding countryside is beautiful and you can see the snow capped peaks early on as your drive up through the valleys into the mountains.
Accommodation:
This year's European Gay Ski Week took over the Club Med complex at Les Menuires. Most rooms are double or triples and if you are traveling alone they organisers will usually attempt to pair you with someone of a similar age. The rooms are basic but comfortable with small ensuite bathroom/shower. Given the nature of the week you will find yourself making lots of new friends with guys in your ski class or socially during the evenings activities.
Cost
Skiing is never going to be one of the cheapest holidays going. The gay ski week costs circa £700. This covers accommodation, all your meals and ski lessons and ski passes and entertainment laid on during the week. On top to that you are going to have to pay for flights (£150-£200), travel insurance, ski hire (£50), ski hire insurance (£5), appropriate ski gear, ski jacket, trousers, sunglasses / ski goggles, plus spending money in the evenings. Admittedly once you get to the resort there isn't a huge amount to spend money on apart from booze. There is more than enough to eat, plus you given unlimited wine and beer with lunch and dinner.
Ski Lessons.
Don't worry if you haven't skied before, ski lessons are provided for absolute beginners (débutantes) right up to experienced skiers. At the beginning of the week you choose a class to match your level of skill and experience. Depending on your progress throughout the week you can move between classes so you won't be held back if you are a star performer or can move down a level if you are finding it hard going especially after a night on the "razzle". Ski lessons both morning and afternoon are included in the package.
Who Goes
Given the cost of the holiday you tend to get a slightly older crowd, i.e. late 20's upto 60. About 60% of people attending have been on previous years which is a good sign. This year guys came from UK, France, Germany, South Africa as well as the United States. The main language is English although the ski instructors main language is French. Eric our host would explain/ introduce events in French as well as English. In terms of skiing ability there were plenty of people from beginners to expert skiers so don't worry if you've never skied before. If you are traveling alone every attempt is made to pair you up with another solo traveler so you don't feel left out.
Travel Agents / Promoters of 2014 events
Arosa Gay Ski Week 2014
European Gay Ski Week 2014
European Snow Pride 2014
Apres Ski:

. Traditionally there isn't normally a great deal to do in the evenings on a skiing holiday. The big plus with gay ski week is that there is nightly entertainment laid on. The schedule for this year was, Sunday disco, Monday, The D.E Experience, Tuesday, Boyband + Drag Queen, Wednesday (Club Med Cabaret), Thursday Fancy Dress Ball, Friday - Pam Ann, Saturday- Talent Show. The main disco area ran until midnight and a small disco/bar continued into the early hours of the morning every night. For those of you how don't cop off during the evening there is a dark room laid on but don't tell anyone. The highlight of the week as in previous years had to be the fancy dress ball.
Weather/Snow:
Given that we were skiing fairly late in the season, we have to say the snow conditions weren't ideal. Apart from the first day when if had snowed the night before, the warmish weather meant the snow on the grown was melting throughout the week making conditions difficult to ski in (i.e. slushy snow) at the bottom of the slopes.) You have to ski down the slopes to reach the chair lifts which take you to the top of the slopes where the snow cover is much better. However skiing through slush is hard work and you can end up being worn out half way down the mountain. (Thats my excuse). For this reason the ski week could be moved to January next year when weather conditions could be colder and the snow cover better.
Food and Drink
All meals are included as part of the package, i.e. breakfast, lunch and dinner. An impressive buffet is laid on every day and wine is freely available. You have to pay for booze are the bar though. Prices are fairly reasonable and the spirit measures are generous. (Make sure you ask for Bombay Sapphire gin or Absolut Vodka or you will get served the local fire water.) For you horny gay boyz out there sex was definately also on the menu.
Ski Equipment / Ski Kit
Piss poor basically unless you want a ski garment with Club Med emblazoned on it. There is a small town down from the resort but nothing to get the average "shopping queen" remotely excited. However we have come here to go skiing not shopping. Treat yourself before you leave of a gorgeous ski outfit and some overpriced sunglasses. Check out the following online stores.
Summary:
I have to say it was one of the best gay holidays we have had in a long time. Participation is the name of the game which means going skiing everyday and taking part in the nightly entertainment, especially the fancy dress night, a great icebreaker. It was a tremendous crowd of guys on this year's ski week and although at the beginning of the week people were a bit cliquey, by the end of the week everyone was mixing exceeding well.
European Gay Ski Weeks 2014
Europe's favorite Ski Pride Festival: from 12 to 19th January, 2014.
Today we are one of the biggest LGBT winter sports events in Europe, ten years on from our small and humble start. In celebration of our anniversary we have compiled a fantastic holiday program to ensure you have an amazing time with us. Not only is it our anniversary this season, but it is also the first winter that the slopes of Lenzerheide will be connected to those of Arosa, making for an even more impressive ski area, with more runs for you to enjoy. In addition, please look out for some of our new offerings such as our low budget offers for students.
In its 6th year with over 1000 guests, EGSW is the Biggest annual gay ski week in Europe. A perfect Winter Holiday, in a welcoming Gay & Lesbian environment. The event runs from 22nd - 29th March 2019
Tignes and the Espace Killy are delighted to welcome the European Snow Pride, Europe's most incredible gay winter sports and music festival. This gay ski week will be gathering hundreds of gays coming from all over Europe and beyond for a week of skiing and partying.
Gay Travel Guides
Spartacus 2014/5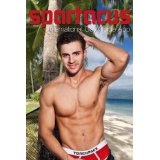 International Gay Guide is the standard companion for gay men who travel.
Chock full of information, Spartacus sheds light on the richness of gay life and helps bring together countless men from around the world. The key to getting the most out of the big gay world out there!
This guide contains over 25,000 useful addresses as well as valuable background info about gay life and travel worldwide. The guide is the authoritative source of information on the rapidly ever-changing gay scene. An absolute must for every gay traveller!
UK Gay Shopping