Updated March 2019
Back in the Cabaret era of the 20's, Berlin was the undisputed gay capital of the world. Now ten years after the fall of The Wall, Berlin is perhaps Europe's most dynamic city, a diverse and multifaceted metropolis emerging from its cluttered history. A cultural powerhouse, Berlin is able to whet the appetite the most widely traveled palate.
A friend's 30 birthday was the reason for eight of us to book a short city break to Berlin, to savior the sites and find ourselves a bit of German blond totty.
Getting there:
European city breaks are getting increasingly popular and cheaper to organise. We booked cheap flights (around £35 each way) with KLM. Flight time from Stanstead Airport (London) is literally just one and a half hours and cost around £35 each way. Although we flew into Berlin's Tegel airport, Buzz are switching to Shönefeld airport from the end of March which apparently has extra capacity. The local currency is still the Euro. Prices compare favourably with the UK. Don't worry if your O'level german is a bit patchy, english is wildly spoken, especially if you say it loud enough (only joking).
Accommodation:
Ten years after the fall of the wall there are numerous new international hotels popping up all over the place. We stayed in the Crowne Plaza (Nürnberger Str. 65) which was very reasonably priced, centrally located in the Wittenberg Platz area, close to the shops including KaDeVe (Germany's equivalent of Harrods) and the Shöneberg gay district for bars and clubs. There are a number of specifically gay hotels which we've listed in the directory.
Lietzenburger Str 13/15, 10789 Schöneberg, Berlin

Tel. (+49) 30 2100 28 93
Fax (+49) 30 2100 28 94

The brand new Axel Hotel Berlin just opened its doors a few months ago. Centrally located in the Schöneberg District, it lies just minutes away from the Kulturforum, the Tiergarten and the world famous KaDeWe department store on the celebrated Kurfürstendamm Boulevard. Schöneberg is well-known for its numerous restaurants, bars and boisterous gay scene.

The "heterofriendly" Axel Hotel Berlin is famous for its open-minded atmosphere and avant-garde design. The attractive and friendly staff offer outstanding service and are knowledgeable of the local gay scene. Its unique design, exhumes glamour and elegance with a resolutely avant-garde vibe. The rooms are luxuriously appointed with sleek furniture and equipped with the latest technology.
Quench your spirit at at the "Urban Bar", a happening venue in the gay scene, and enjoy the creative cuisine of "Kitchen" restaurant and its relaxing garden. The splendid roof terrace is the perfect place to relax and sun bath in summer. Indulge yourself in the Wellness area, featuring a Jacuzzi, two saunas, a fully-equipped fitness room and a massage room.

Check availability and discount prices with or with Laterooms.com

Web site, Email
Fugerstr. 33, 10777 Berlin, Germany

Tel: +49 (30) 210 21 8800
Fax: +49 (30) 210 21 8830

ArtHotel Connection, the Grande Dame of Berlin's gay hotels is 'hetero-friendly' and is situated in a quiet, tree-lined street in the charming district of Schoeneberg, centrally located in Berlin's 'City-West'. A stone's throw from both Nollendorfplatz and Wittenbergplatz - home of the world-renowned department store KaDeWe - this art-nouveau hotel is known for its friendly atmosphere and sits in the heart of the German capital's famous gay village.
Popular pubs like Prinzknecht, Mutschmanns and Heile Welt and excellent restaurants such as Sissi and More are just a few steps away. The rooms have recently been renovated and equipped with hi-tech electronics such as wide flat-screen televisions, DVD-players, laptop safes and even docking stations for iPhones or other personal music devices. Breakfast is served upon request from 8am till 4pm. The well-informed staff is always ready to help you navigate through the maze of Berlin's night-life, cultural offerings and sightseeing opportunities. At no extra charge guests are welcome to use the internet terminal or the high-speed WiFi service en suite.
Getting Around
We did an awful look of walking the first day to get a feel for the place. However once that novelty wears off, Berlin is very well served by the U-Bahn underground system which covers much of the centre and the suburbs. Tickets cost around DM4 (£1.3) and are valid for 2 hours. Daily and weekly passes are available as well as 3 day Welcome Card which gives unlimited city travel and discount entry to many of the city's tourist attractions. Taxis are also plentiful and reasonably priced. Just flag one down as you would in London.
Tourist Berlin
With so much recent history taking place in Berlin you should make an effort to visit some of the famous landmarks. On our arrival we walked from the hotel, through the Tiergarten up to the Brandenberg Gate (which unfortunately is having a facelift and therefore is currently totally covered up. Then onto the Reichstag with its impressive glass dome designed by British architect Norman Foster. You can go up into the dome where you can look down on the German government as well as getting a tremendous view over the city. You should also visit PotsDam Platz, The Soviet War Memorial, the list is endless. After a few beers and tucking into a selection of delicious cakes we pottered along Unter Den Linden, into the former east Berlin and did our best to dig out a few gay bars.
Potsdam Platz (think Leicester Square only smarter) features the very impressive new Sony head office, new cinemas and arts centres and a decent shopping centre called Arcaden. All hi-tech, covered in glass and very angular. You should consider taking a tourist bus which run trips round the city taking in the bulk of the tourist and historical places of interest. These cost around DM29 (£10) for a 2 hours trip.
Gay Bars and Clubs:
Berlin has always has a reputation for steamy nightlife. Most of the gay bars and clubs are concentrated around two main areas. Shöneberg (Central South West) and Prenzlauer Berg (North East). There are a number of useful pocket gay guides you can pick up on arrival which will give you an in-depth guide to current venues. For you interest we visited Hafen (bars), Connection Club, Roses.
Bars:
Hafen: Motzstraße 19, Schöneberg, 10777 (Tel: 211 4118) U1, U2, U4, U12 Nollendorfplatz. Open summer 8pm-4am daily; winter 9pm-4am daily.
A red plush and vaguely psychedelic bar in the centre of Schöneberg's gay triangle.
Clubs:
Connection: Fuggerstraße 33, Schöneberg, 10777 (218 1432) U1, U2, U12, U15 Wittenbergplatz. Open 10pm-7am Fri-Sat. Admission DM12 (includes drink ticket). Especially popular on men-only Saturdays when no one-nighters are on offer. A hot mixture of esoteric and Top 40 sounds ensure a packed dancefloor. Bored with dancing? Cruise through into the vast dungeons of Connection Garage.
Gay Saunas
Berlin is well served by gay saunas. Word of mouth suggested Triebhaus Sauna (Schönhauser Allee 132 10437 Berlin) is the best of the bunch, busy late afternoon/early evenings. We can agree with that having availed ourselves of its facilities later that evening. Other gay saunas include Gate Sauna (Wilhelm Str 81), Appolo City Steam (Kurfurstenstr. 101) and Steam (Kurfurstenstr. 113)
Weather:
We had all "packed our furs" expecting freezing weather but were pleasantly surprised to find it fairly mild and not constant rain as we have become accustomed to at home.

Shopping and Eating Out
Although shopping wasn't really a priority on this trip, it is certainly worth checking out Kaufhauf Des Westens (KADeV), Berlin's equivalent of Harrods, situated on Kleiststr. There are the usual crop of international names around including Gap and Benetton. Unter Den Linden just east of the Brandenberg Gate is lined with new shops. Unter Den Linden like huge areas of Berlin is being redeveloped with old building being demolished and replaced by 5 star hotels, designer shops and head offices of major organisations.
Advertising your hotel/guesthouse. If you wish to promote travel to Berlin or offer gay friendly accommodation in Miami please feel free to contact us by e-mail or click here for advertising rates.


Summary:
The feeling we got from Berlin was of a fascinating city undergoing huge changes as it is rebuilt and recovers from its recent history. The centre seems quiet and relaxed compared to the bustle of London. A lot of central Berlin is still a building site, yet in another 10 years with all the impressive new buildings going up it should be a truly modern city. The gay scene is there in all its glory, not quite on the scale of London, but with plenty of choice. Certainly too much to see in a weekend, I look forward to returning in a few years.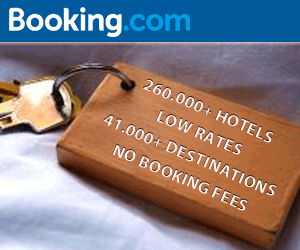 Gay Travel Guides
Spartacus 2014/5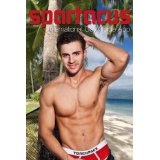 International Gay Guide is the standard companion for gay men who travel.
Chock full of information, Spartacus sheds light on the richness of gay life and helps bring together countless men from around the world. The key to getting the most out of the big gay world out there!
This guide contains over 25,000 useful addresses as well as valuable background info about gay life and travel worldwide. The guide is the authoritative source of information on the rapidly ever-changing gay scene. An absolute must for every gay traveller!
Get Deals on hotel Accommodation in Benidorm with LateRooms.com
UK Gay Shopping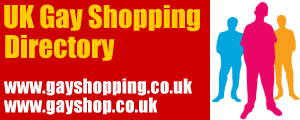 UK Gay Flat Share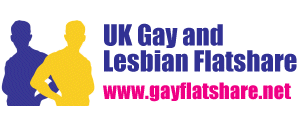 Travel Guides