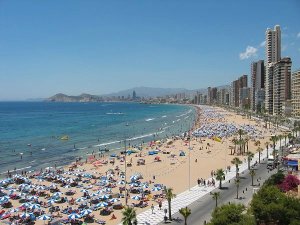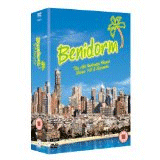 Home of the original british package holiday, images of Benidorm, home of many a cheap package holiday and drunken British jobs may send shivers through people looking for a sophisted gay friendly resort.
However in recent years millions of pounds have been spent upgrading Benidorm into a slightly smarter holiday destination. With excellent beautiful beaches and a healthy collection of small gay bars situated in the old town might tempt you to have another look. In many respects, it is still wonderfully tacky at the ITV Comedy series Benidorm though.
The Costa Blanca has one big thing in its favour - sun. If you are depressed by the lousy british summer and need to top up your gorgeous tan then you could do worse. We spent most of the week lying by the pool, soaking up the sun, flicking through the odd magazine or book and knocking back the ocasional gin and tonic. Heaven! Pack the sun cream though as temperatures were in the mid 30's all week and "queen a la lobster" can be painful if you overdo it. Not that it stopped our friend Lois and her perma tan. The weather on the Costa Blanca is good all year round making it a good alternative to the Canary Islands for a winter break as well.



Gay bars and clubs: There are numerous small gay bars and one gay club (La Terraza) in Benidorm). Most of gay bars are situated in the "old town" which is the strip of land sticking out into the sea right in the middle of Benidorm. Many of the bars are situated on San Vicente or San Faz. None of the bars really get busy until late evening or after 1am. Most of the bars are hidden away behind closed doors although there is normally an illuminated sign outside or on the wall. Peak season for Benidorm is also July and August. When we visited in early June there didn't seem to be a great deal going on. You should be able to pick on a free gay bar guide in most venues making it easy to work your way around. The bars we visited were all very clean and the bar staff friendly with english widely spoken. Bars and clubs have a habit of coming and going all too readily. We visited the People bar.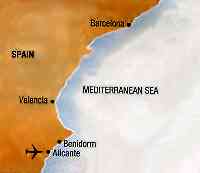 Getting there: Benidorm is just a short 2 hour flight from Gatwick. You arrive at Alicante Airport where you are either met by your coach or pick up your hire car. The drive from Alicante to Benidorm is roughly 3/4 hours and there is a fast motorway running along the coast. The are regular cheap flights throughout the year from most British airports.


Benidorm Gay Bars and Clubs

El Tio Loco
Calle Londres 29
Chaplins
San vicente 16
Company Bar
Calle San Miguel
Desire
San Lorenzo, 1
Eros
Santa Faz, 24
Infinity
Intimate Bar
Calle la Palma
Kafee Klee
Calle del Pal, 9
La Diosa
San Vicente
Kellys Stable Bar
Calle De Palma 29
The Look
Santa Faz
Bar Mediterraneo
C/ Alicante,18
Minerva
San Vicente 22
Terrace Bar
Las Terraces
The Night
Santa Faz, 10
Orpheos
Plaza Constitution
People
Santa Faz,29
Peppermint
San Vicente,11
Rich Bitch
Calle Del Pal,4
Zanzibar
Santa Faz,7
42nd Street
Av Uraguay,8
Mercury Bar
Calle Alicante
Peters Playa Bar
Levante Beach (Behind KU Cafe)

La Terraza is the main gay club. Regular gay nights throughout July and August but only Saturdays during June.
Beaches:
Benidorm is blessed with two superb beaches, Poniente which is the spanish beach and Lavante on the british half. Both have golden sand, and clean blue sea. The beaches are swept every night to ensure they are kept clean.
Shopping and Eating Out
You are obviously going to need that special little number to wear to all the clubs. There is an Andros underwear shop in the old town plus the usual selection of shops. If you are in a villa or self catering apartments there is a excellent Carrefour Hypermarket just north of the city.

Tourist Attractions.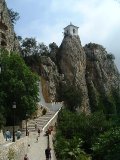 For the big kid in you there is huge waterpark in Benidorm. Disney are about to open Disneyland Spain just north of Benidorm. Local tourist attractions include the old town of Guadalest built on a cliff top with breathtaking views, and the waterfalls at Cascada de El Algar where you swim in the invigorating but freezing pools.
Useful Links:
Benidorm Gay Guide - Trashy looking but claims to be the most up to date guide.

Summary:
Admittedly we didn't actually stay in Bendorm but in a villa just along the coast. However during the week we took quite a few visits into Benidorm and liked what we saw. You can't beat the weather and you've got a bustling local gay scene to keep you busy in the evenings. The beaches are good and there are varied selection of good value restaurants.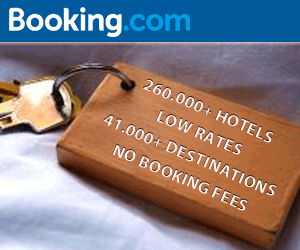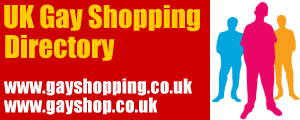 Gay Travel Guides
Spartacus 2014/5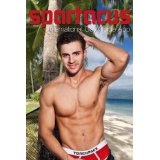 International Gay Guide is the standard companion for gay men who travel.
Chock full of information, Spartacus sheds light on the richness of gay life and helps bring together countless men from around the world. The key to getting the most out of the big gay world out there!
This guide contains over 25,000 useful addresses as well as valuable background info about gay life and travel worldwide. The guide is the authoritative source of information on the rapidly ever-changing gay scene. An absolute must for every gay traveller!