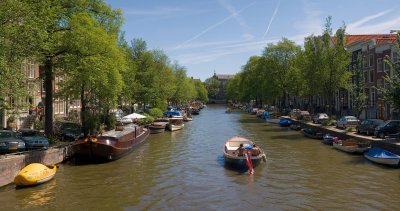 On first impressions, Amsterdam is a quaint old city with historic houses perched alongside canals. Yet upon further investigation, you'll find that Amsterdam is actually on the cutting edge with its modern architecture, world-renowned diamond houses and liberated attitudes.
Amsterdam is definitely "gay friendly" and like London it is a case of live and let live. Amsterdam has a lot to offer gays, from the Reguliersdwarsstraat to the Warmoesstraat to the Amstel/Rembrandtjplein area. Then there's the Homomonument, the world's first memorial erected in honour of persecuted homosexuals.
But even more so, Amsterdam has much to offer any tourist seeking a memorable journey. The city is known for its impressive museum collections, fine restaurants and vibrant nightlife. The country is known for its beautiful scenery and magnificent flowers. Hiking and biking trails can be found everywhere. There's literally something for everyone in this delightful country. April 30 is the birthday of the queen-mother of Holland, Queen Juliana, and it has remained the official Queens Day in her honor. Gays from around the world have adopted this day of celebration and come to Amsterdam to celebrate. In honor of the occasion, the city center is closed to traffic to allow for many street markets, music, food stands and a Mardi Gras-like atmosphere. April is also the height of the tulip season, making for a spectacular time to visit the land of windmills.
Getting There
Given the current competition amongst airlines resulting in cheap prices, we'd recommend flying to Amsterdam (journey time approx. 1 hour). Most British airports now have regular flights to Schiphol. For cheap flights
Easyjet
or
Ryanair
which fly out of Luton and Stanstead airports respectively. Even Thomas Cook are offering cheap flights to Amsterdam. Alternatively you could travel by Eurostar from Waterloo via Brussels. If you're on a budget,
cheap coach travel
is always available.
When flying to Amsterdam you will arrive at Schiphol airport. The best way to get into the centre of Amsterdam is to take the train to Amsterdam Central Station (indicated as Amsterdam CS). The train station is within the Airport building and is clearly signpost. Trains normally leave from Platform 2, cost around just a few euros and the journey takes about 20 minutes. You can also take a taxi from the Airport although this is a more expensive option costing around £30/£40. If you don't know your way around when you arrive at Central Station we suggest you take a taxi to you hotel.
Getting Around:
Amsterdam has three gay centres - Reguliersdwarsstraat - home to largest number of trendy bars and cafes, Warmoesstraat close to the red light district for the leather and cruise bars and the Amstel/Rembrandtjplein area all with about a mile of each other. Don't bother hiring a car. Amsterdam is all narrow streets, and canals and parking is very difficult. The local population ride bicycles or use the cheap and efficient tram servce. Apart fom using a taxi to drop your cases off at the hotel we suggest exploring the city on foot as most areas are within easy walking distance.
Tourist landmarks:
Anne Frank House
,
Van Gogh museum
,
Rijksmuseum
Eating Out

We eat at a couple of the steak houses situated just off Leidersplein where the food was excellent. Just look out for the busiest restaurants should give you some idea of how good the food is. If you remember to eat it is worth getting a table around 8pm as the restaurants all tend to finish serving around 10.30/11. There are plently are late night snack bars around if you get the "munchies" after a night's boozing.
Annual Events
King's Day - Saturday 26th April 2014. Formally Queens Day until her abdication in 2013.
The day is celebrated with gay street parties on the Amstel river, the Reguliersdwarsstraat, and the Roze Wester festival at the Homomonument.
Canal Pride: First Saturday of August.
Location: Prinsengracht, Amstel river. This is Amsterdam's "Gay Pride Event" In this spectacular parade all kinds of boats/floats will cruise around Amsterdam's most canals. Around 250,000 normally attend this event. The boats meet at 12 noon at the Westerdok, from where the parade will begin at 2pm. The route is: Westerdok, Korte Prinsengracht, the whole of the Prinsengracht, Amstel, Zwanenburgwal, Oudeschans and finishes at the Oosterdok.
Summary
Amsterdam is an ideal place for a short weekend break. The city, the architecture and the canals all very picturesque and small enough for you to be able to walk around. Trams and bicycles taking the place of cars is a real blessing. As well as the official gay hotels there is plently of superb hotel accommodation as Amsterdam is a major tourist destination The scene although not as large as London is still very good, especially the bars and saunas. Amsterdam is definately gay friendly. Shopping is good and prices compare favourably compared to London. The atmosphere is relaxed possibly due to the coffee shops and we've always enjoyed our visits there.

This overview of Gay Amsterdam is compiled from a british tourist perspective. Although not all encompasing we hope you find it useful and welcome any constructive comments, updates etc.

If you're visiting Amsterdam this year let us know how you get on.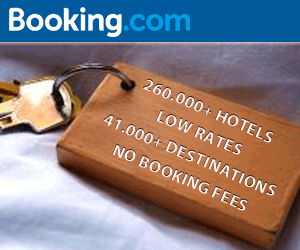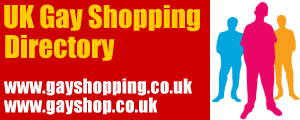 Gay Travel Guides
Spartacus 2014/5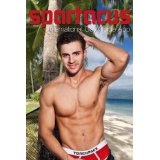 International Gay Guide is the standard companion for gay men who travel.
Chock full of information, Spartacus sheds light on the richness of gay life and helps bring together countless men from around the world. The key to getting the most out of the big gay world out there!
This guide contains over 25,000 useful addresses as well as valuable background info about gay life and travel worldwide. The guide is the authoritative source of information on the rapidly ever-changing gay scene. An absolute must for every gay traveller!